Four Key Plays You Need to Know to Recruit College Students and Recent Graduates in the Midst of a Pandemic
When it comes to campus recruiting, there's nothing more important than ensuring that your engagement, branding, and assessment processes are aligned to your organization's access, diversity, and conversion goals. So what are the key strategies to ensure a successful recruiting season with a highly qualified talent pipeline?
This playbook was created to assist you in the transition to virtual recruiting tactics this fall.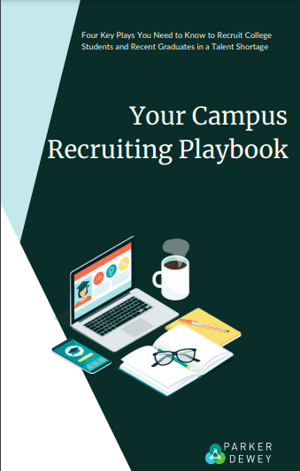 Complete the form below to download the full playbook!