Micro-Internships are short-term, professional assignments that are similar to those given to recent college grads or interns. Not only is this a great way to support our students, it also provides you with immediate support.
Typically require 10-40 hours, and can be bundled to create a longer-term experience

Each project has a discrete deliverable, making it easier for companies and students to evaluate outcomes

Available year-round as needed

Provides an easy way for companies and students to build authentic relationships
I know that I am getting bright, intellectually curious, and motivated talent. I also find it personally fulfilling to give back to my school in the form of mentorship and capability-building in a live work setting. It's a rare opportunity to create "wins" for my company, the school, the students, and myself!
Sr VP of Strategy & Business Development,
While we were focused on just getting some help on a project, we quickly realized that the student was incredible, and ultimately hired her as a summer intern. We saw her work ethic and skills, and got an inside track on hiring her.
Director of Technology & Civic Innovation
I like that there's no commitment. I posted a project to see who would apply, and now I have some amazing college students and recent graduates helping me.
Head of Employee Success,
Post a Micro-Internship Today!
Each of the projects below are expected to take a student about 10 hours to complete. Clicking the project name will take you to the Parker Dewey platform so you can edit and post your Micro-Internship when you're ready.
How it Works
Parker Dewey handles the rest. No HR approval or legal paperwork. And if you want to hire someone for a longer engagement, there's no fee!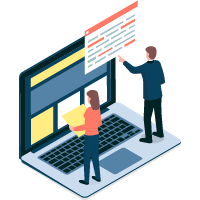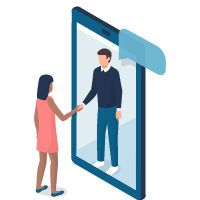 FIU Honors Students apply.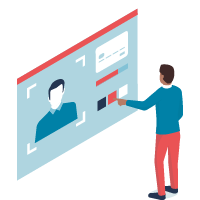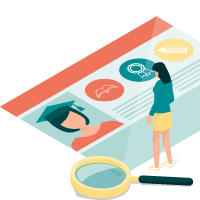 The student does the work.