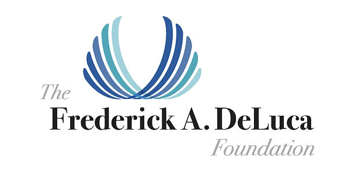 DeLuca Foundation Micro-Internship Program Expansion
Learn about this unique program that allows organizations to engage HBCU and HSI students in paid, professional opportunities--at no cost!
Grant-Funded Micro-Internships Exclusively for HBCU and HSI Students
The Frederick A. DeLuca Foundation Micro-Internship Program is off to a great start with hundreds of students and organizations in Connecticut and Florida engaging in short-term, paid professional projects. Now, the program is expanding to offer fully-funded Micro-Internships for HBCU and HSI students nationwide.

Thanks to a generous grant generous grant from the Frederick A. DeLuca Foundation, this incredible program is available at no cost to students, employers, or colleges/universities!

Join Parker Dewey and a panel of experts who have already participated in this program to learn how students/alumni and employers can take full advantage of this opportunity. This includes:
How the program works: getting started on Parker Dewey and utilizing grant funds,

Types of projects students are completing,

How (and why) universities are sharing this program with others (students AND employers)

; and

How to utilize Micro-Internships at your organization!
Don't Wait!
Get started now by posting a funded Micro-Internship here!
Watch the full replay now, access presentation slides, or read the full recap below!
Building relationships with HBCUs and HSIs
DeLuca Micro-Internship program expansion recap
Since the beginning of 2023, the Frederick A. DeLuca Micro-Internship program has provided short-term, paid, professional opportunities to a diverse population of Connecticut and Florida students. Recently, this program expanded to include students and recent graduates from all HBCUs and member institutions of the HSI Career Collaborative!
Thanks to this funded program, employers of all sizes, nationwide, can utilize 15-hour Micro-Internships with students and recent graduates from:
Post-secondary institutions in Florida and Connecticut,
All HBCUs, and
Members of the HSI Career Collaborative.
All costs associated with providing these opportunities, including payments of up to $300 to each Micro-Intern, are funded by the Frederick A. DeLuca Foundation and processed by Parker Dewey.
In a webinar moderated by Parker Dewey's Vice President of Partnerships, Kristin Schrader, William Kornegay, Experiential Learning Coordinator at Florida A&M University, and Tamisha Roundtree, Senior Manager, People & Culture, Orangetheory Fitness, discussed:
How the program works,
The types of projects students are completing,
How (and why) universities are sharing the program with others, and
How organizations can utilize Micro-Internships to their advantage.
Who's eligible for this program?
Students and recent graduates
Current or former alums of a Connecticut or Florida institution, any HBCU, or HSI Career Collaborative member, are eligible to apply and complete Micro-Internships funded by the program. Students must be at least 18 years of age and have authorization to work in the U.S. or a valid ITIN number.
Employers
For-profit, non-profit, or government organizations located across the U.S. are welcome to participate and can post multiple 15-hour Micro-Internships.
The program is active and will run through 2023 as long as funding is available. Organizations can choose the projects to be virtual (recommended for student access) or onsite. Parker Dewey will pay the student upon confirmation that the project has been satisfactorily completed and support organizations by scoping out the projects and handling all HR, payroll, and other administration. Organizations can hire students for long-term roles at no cost.
How does the program work?
Employers can get help for their project-based needs in three easy steps:
Step 1: Post a project. With the option to select from Parker Dewey's pre-scoped project templates or create a custom project on their own, organizations can be sure to post projects that best fit their needs.
Step 2: Select a candidate. Parker Dewey will assist in posting projects and with as-needed support.
Step 3: Get work done. Organizations can have their projects open to students that attend specific schools should they have particular institutions they'd like to target.
What employers do students gravitate towards?
Students nationwide are eager to demonstrate their skills. At FAMU, William has seen a vibrant interest in Fortune 500 companies, but students are also interested in the caliber of employers and what their roles will entail.
"They're really looking for, not so much the name, but what they'll be doing, and they're also interested in company responsibility, such as if they're taking care of the environment. These are very conscientious students, looking for quality employers, and looking for a place where they can contribute to the employers' needs or wants," he said.
While students naturally gravitate toward employers they're most familiar with, they're also interested in mission-driven companies and those that are clear about what they'll be doing through their project engagement.
"We're more than our name; we have a higher purpose," explained Tamisha. "We're more than just a fitness concept, more than just a gym, and more than just your current fitness trend. We are a heart rate-based, total body, science-backed, technology-tracked fitness organization that really is driving more life in the communities in which we live and operate. Our purpose is to help people live a more vibrant and longer life, and we're doing that through our coach-led coach-inspired workouts day to day."
How do Micro-Internships help employers overcome recruiting challenges?
A prevalent challenge in early-career recruiting for many employers is brand recognition. Although many companies have exciting career opportunities, they face tough competition with big brands that get the most attention and need help recruiting early-career talent who may be unaware of the company or have preconceived notions.
As Tamisha explained, Orangetheory offers a breadth of opportunities beyond coaching or studio roles—positions that students or recent graduates might not think of when they consider the brand. "We have a corporate function that is fully functioning from your in-house counsel, all the way over to our supply chain. So, for us, the challenge has been to really build brand awareness around the other corporate functions that exist with helping to run a global brand." Tamisha said.
For companies, another common challenge is creating impactful recruiting experiences that maximize limited resources.
"We are a very lean company, but we also need to be agile and very speedy in some of the work that we do," Tamisha said. "After joining Parker Dewey, we've seen that these Micro-Internships have truly helped us to get meaningful tasks completed while being able to also accomplish larger projects at the same time, ultimately maximizing impact with small budgets at the corporate level. Parker Dewey is the perfect partner to come and help us address some of the challenges we face in the early recruiting stage, especially as it relates to building that employer brand and becoming an employer of choice," she said.
What types of projects translate to impactful Micro-Internships?
Micro-Internships can be leveraged across departments and teams—from sales, to creative, to operations.
At Orangetheory, Tamisha hired Micro-Interns to support projects within the company's human resources department. She noted that while this department historically hadn't caught the eye of potential candidates, there was a huge opportunity to bring students in through engaging, meaningful projects. Assignments included developing a cultural calendar, rooted in DEI content, and updating the HR employee handbook.
"We typically do not see a lot of internships or people purposefully landing into HR, so we wanted to identify some opportunity for those students. Whether it's companies lacking the internship opportunity or students not being interested in HR, we really wanted to target that area and provide an opportunity for students to gain access into HR to learn that it's more than just your policies and procedures," Tamisha explained.
Beyond HR, Tamisha was also able to knock some other important—but lower-priority— tasks off her plate: "We also had Micro-Interns supporting our social media team in developing social media content calendars, data set analysis, file management, and other tasks that are very essential to our day-to-day business operations—but with the amount of time in the day, almost seemingly impossible to get to," shared Tamisha.
How do universities promote Micro-Internships to their student and employer network?
With so many employers wrapped up in their existing recruiting initiatives, how can universities and other institutions get the word out about the opportunity to host funded Micro-Internships?
William noted that FAMU approaches employer engagement by highlighting the key benefits of the program. "Because…it's funded… it's an easy sell to our employers, non-profits, big businesses, and small businesses." William also highlighted that for employers, Micro-Internships present a valuable opportunity to engage with students from all majors.
"What I try to do for some of the larger companies, especially the horizontal ones, is say, 'you know, you can do Micro-Internships for maybe an agricultural student or a journalism student,' students who don't typically get a lot of attention. We have a very successful career expo; students that are pursuing certain degree programs have a lot more opportunities. So, with the employers, I try to expand their train of thought, because these are some great projects. I tell them there are some pre-made ones you can tailor to your own needs, or create your own entirely new project," shared William.
How do Micro-Internships create value for employers?
Many employers test-drive Micro-Internships by posting a few projects. Once they become aware of their value and benefits, they often make it a company-wide initiative where all departments can work with Micro-Interns for project-based assistance.
"Like other companies, right now, we're facing a lot of headwinds in this economic climate. There's a need for companies to be judicious and very conscious of their cost, and the Micro-Internships allow us to do just that," said Tamisha. "Oftentimes, it's headcount that is impacted when you start to face headwinds, and you need to really look at that budget. We utilize the Micro-Internship program to help us post projects that allow us to fill the gaps in our current workforce. It provides a resource for our existing employees," shared Tamisha.
For companies looking to optimize their DEI initiatives and recruiting strategy, Micro-Internships provide an excellent opportunity to engage diverse students. In 2022, 80% of students hired for Micro-Internships came from underrepresented backgrounds—and that figure only continues to grow
"We use the Micro-Internship program to engage with diverse talent, including international students. We are hopeful to eventually engage with global talent and explore the potential of young professionals. We kind of see it as courting, an extended interview if you will, to make sure that it's a mutual benefit for both us and the potential team member that we're looking to bring into the organization," shared Tamisha.
How do Micro-Internships complement existing early-career recruiting strategies?
For companies with tried-and-true recruiting strategies, Micro-Internships can still be valuable and complement existing initiatives. Though Orangetheory was no stranger to hiring traditional interns, the company has found that Micro-Internships complement their existing strategies and hiring practices.
"To me, sufficient sounds like it can be better. The question that I would then, in turn, ask them is, 'Are you meeting your DEI needs?', 'How are you expanding your talent pipeline?', 'What is your current recruitment strategy?', and then I would say that integrating Micro-Internships into the overall approach can provide unique advantages, just like it has for us," noted Tamisha. "It promotes diversity, it promotes efficiency, and, ultimately, a positive employer brand. A comprehensive recruitment strategy that embraces multiple avenues of ways to acquire talent can lead to a more robust and successful hiring process in the long term."
Micro-Internships support students and recent graduates, employers, and institutions nationwide. We're excited to see the Frederick A. DeLuca program continue to grow and make a difference in the lives of all involved. For more insights, be sure to watch the full webinar replay conversation between Kristin, William, and Tamisha.
About the Frederick A. DeLuca Foundation
The privately funded family foundation supports organizations that provide educational, career development, and job placement opportunities to individuals from historically underrepresented backgrounds.