When on-boarding your remote interns, share these work from home tips to set company expectations.
After implementing some general guidelines about your work from home policy, send these tips to your interns to help them be productive and equipped to give their best results. This template is ready to be altered to your company's specifications.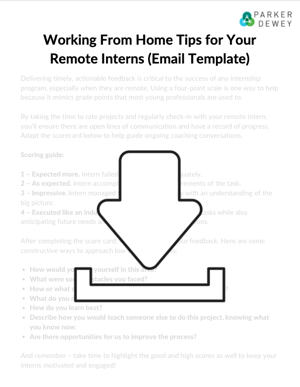 Complete the form below to download the template.