Entry-Level Hiring
How to Attract and Hire Entry-Level Employees Using Micro-Internships
In this guide you will find:
We've heard it time and time again - selecting the right college student or recent grad for an entry level role is becoming increasingly difficult. Filtering algorithms and assessments cannot differentiate a good candidate from a great one, and interviews are insufficient to identify the best fit for a company. To address this challenge, Micro-Internships have emerged, building upon the acceptance of freelance models to provide an innovative tool to enhance your hiring strategy, while also providing immediate support for hiring managers. The concept is simple - see potential talent in action while, getting valuable projects done.
To make it easy for organizations to leverage this trend, Parker Dewey has built the largest network of Career Launchers - highly motivated college students and recent graduates - who are eager to execute short-term, professional assignments on behalf of companies as they seek the right full time role or internship opportunity. Micro-Internships are low-risk, low-investment and will drive improved outcomes for your entry-level talent search.
Learn how to enhance your entry level hiring methods in a way that also provides immediate benefits to hiring managers. We've outlined everything you need to know about how to leverage Micro-Internships as a part of your hiring strategy (and get hiring managers to thank you for doing so).
Challenges of Entry-Level Hiring
With the hiring environment changing ever so quickly, the list of challenges continues to grow. Here are some of the challenges we've heard while working with thousands of hiring managers and HR professionals across various industries.
Culture and Company Fit - Despite putting candidates through lengthy assessments and interview processes, it is still difficult to determine if your new hire possesses the soft and hard skills necessary for the role and aligned to the culture of the company. Interviews can often be misleading - a charming candidate may have what it takes to ace an interview, but may not be the person to nail the tasks that come with the job. On the other hand, a company may have appealed to a candidate just by a couple meetings with recruiters, but he or she realizes it's not the environment they excel in once they join full-time. After spending the time, money, and effort to onboard the new hire, there is a realization this is not a good fit. The impact is over

55%

of new hires leave within the first year, creating massive costs and disruption for companies.


Diversity - Getting sufficient applications from diverse backgrounds is a tough battle on both ends. Employers aren't necessarily exposing th

emselves to diverse candidate pools and these same candidates are often overlooked or "filtered out" because they do not have the same academic pedigree, major, etc. that employers are used to looking for. And even where there are proactive efforts to enhance diversity, HR often faces friction from hiring managers used to hiring from specific schools or backgrounds.

Lead Time and Competition - Nowadays the hiring process can take multiple months, and competition for "top" candidates is fierce. Employers lose out on talented candidates who often drop out of the process or go with an employer who is able to move fast to make an offer. Not to mention the delay also pushes out valuable work that needs to get done. Finally, all companies are competing for the same candidates making the talent pool seemingly limited.
Every Entry-Level Role Requires These Skills
In addition to these challenges, there is significant media attention suggesting that recent college grads are not prepared for their careers. However, when the National Association of Colleges & Employers surveyed employers to better understand this, the data showed that the skills employers most wanted to see across roles and industries included:
| | | |
| --- | --- | --- |
| Grit | Self-Starter | Teamwork |
| Attention to Detail | Decision Making | Problem Solving |
| Time-Management | Reliability | Communication |
The above skills have one thing in common: these "Core Skills" are honed in college, but cannot be captured on a resume, predicted from a test, or properly assessed during an interview. Despite having these skills, the lack of visibility into these skills the primary reason job seekers do not get matched for jobs they are well fit for. Micro-internships are a quick and easy way to assess for these critical skills while getting a project completed.
What Entry-Level Hires Want (and why you should care)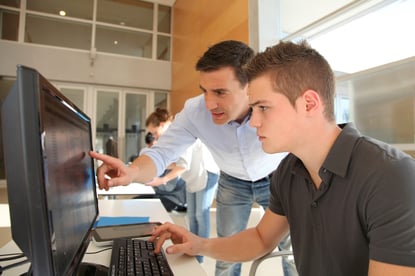 Simply put, it all comes down to fit. Career Launchers want to know that they have found the right place for them. Companies are often voted as great places to work for based on "best culture," but what does that really mean? Is it free lunch? Slides in the office? T-shirts?
The reality is that today's graduates look beyond many of the gimmicks and see the best culture as one that aligns to their professional preferences. They would like to know what their day to day is going to look like: Are junior people expected to be more entrepreneurial or just do the role? Are responsibilities more fixed or project based? To that, what might be the "best culture" for one candidate could be dramatically different for another as some may prefer a rah-rah go team atmosphere, while others prefer one focused on independent performance. With that, It's important to note that culture as it aligns to preferences may vary across departments or teams within the same company.
Unfortunately, the typical campus recruiting process does not allow for enough face-time and interaction to properly determine fit for both parties. With the interaction usually limited to a phone call and a handful of in-person interviews, neither side can effectively make that judgement.
Micro-Internships: Entry-Level Hiring Meets Freelancing
With the increasing use of freelancers by hiring managers to complete professional assignments, HR professionals have a unique opportunity to address the challenges of entry level hiring (along with diversity, retention, and other key drivers of success). By building Micro-Internships into your overall entry level hiring strategy, you can address hiring challenges and needs quickly and efficiently, and do so in a way that hiring managers value as it helps get tedious day-to-day takes off their plate. Micro-Internships tackle entry level hiring challenges at their core as they allow companies to quickly identify candidates and assess fit in an authentic setting, and does so in a low-cost, low-risk way.
Specifically, Micro-Internships allow highly motivated college students and recent graduate complete their short-term, low-risk assignments on behalf of hiring managers - these are tasks that are either not the best use of time for hiring managers or are already being completed by freelancers (potentially without your knowledge). Not only do hiring managers benefit, but you can build your talent pipeline, more effectively assess full-time or internship candidates, and drive improved hiring performance.
How it Works
Its super simple. No HR approval or legal paperwork. No fees.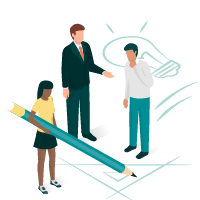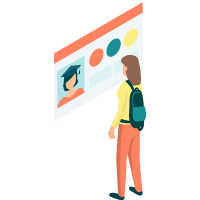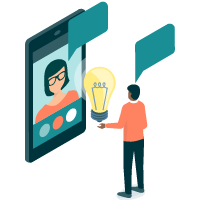 Step 3
Employers choose from candidates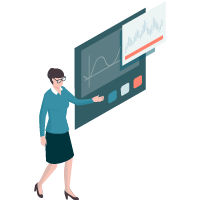 Step 4
Career Launcher does the work
Set up a Micro-Internship to Find Your Next Entry-Level Hire
Post your project: Identify a current business needs that could be fulfilled by an entry level hire - this could come from an existing job description or directly from a hiring manager who would love the extra hand. That's it - any of these tasks are the perfect basis for a Micro-Internship that you can post in under 5 minutes. Or, if you need some ideas, check out some examples of the top Micro-Internships for given entry level roles below.
Pick a Career Launcher and they do the work: See the profiles of only those Career Launchers who apply and select who you want. Feel free to use the optional screening questions to narrow your applicants.
Hire at will (and with no fees): Once the project is completed, if you decide you want to move the Career Launcher along the hiring process for an internship or full time opportunity, great - there are no costs or fees to do so. And even if you're not looking to make a hire right now, you are still building your talent pipeline with high caliber talent.
That's it. It's as simple as that. Not to mention, with the use of gig employees becoming more common everyday, this is something your hiring managers are already on board with. It's not a new process that will add work for either of you, but rather a way for hiring managers to get the support they need immediately and for you to enhance your current efforts. Finally, you will have hiring managers as part of the hiring process early on, helping you drive hiring initiatives as they relate to entry level roles.
As a mission-oriented organization focused on improving college-to-career transitions for companies and Career Launchers alike, Parker Dewey has made it even easier for you to leverage Micro-Internships. Not only do we have the largest network of highly-motivated college students and recent graduates across the US, but there are no obligations, 1099s, or costs to hire - in fact, we love when companies make the right hire!
Ready to get started? We've identified the top entry-level roles companies are hiring for today and how Micro-Internships can help. Learn more about sample Micro-Internships by role and related details to make your next hire!
Top 10 Entry-Level Roles