Posting a project on Parker Dewey takes less than five minutes. From your dashboard, click OPEN at the top and then CREATE NEW PROJECT.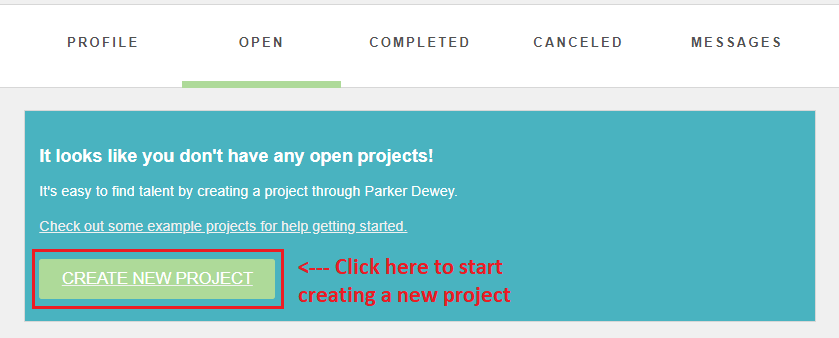 Then, provide the details of your project:
Project Name: This is similar to a job description and is visible to all Career Launchers before they read details about the project.
Department: This is the department that is hosting this project (e.g. IT, Engineering, Marketing, etc.)
Project Description: This is an outline of the scope of work. The more details, the better so that a Career Launcher understands your expectations.
Estimated Hours: This is how long you think the project will take and can help the students understand your expectations. Please note that if you are planning a project that will take multiple weeks, this should be the TOTAL number of hours the project will take (e.g. 5 hours/week x 4 weeks = 20 Estimated Hours)
Cost: This is what you are willing to pay for the project. All projects on Parker Dewey are paid as a fixed fee upon completion of the project. Most projects equate to $10-25/hour. 90% of the project cost will go to the Career Launcher upon completion of the project, and Parker Dewey handles all payroll, legal and other administration of the project.
Start/End Date: Add a start and end date to the project. Most projects last from one week to one month. If you have hard deadlines, be sure to include that in the project description.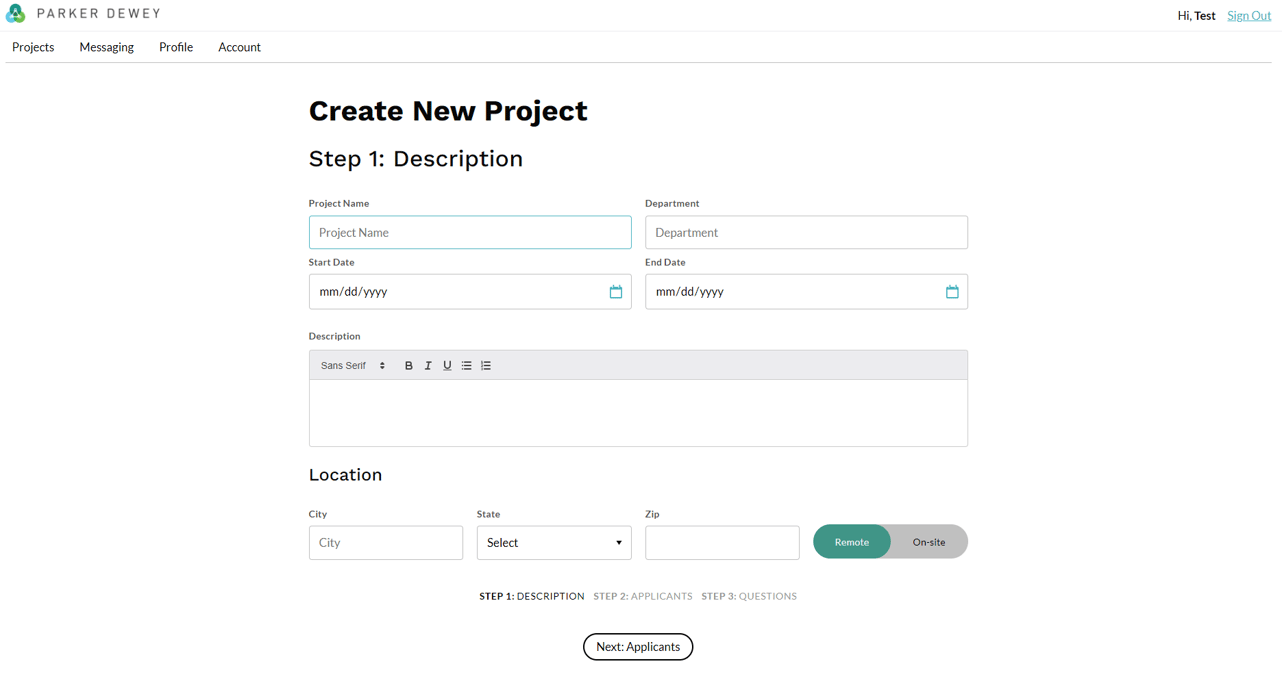 Next, you have the option to limit your project to specific schools and/or affiliations. This means that your project will only be visible to Career Launchers with those Colleges/Universities and/or Affiliations listed in their profiles. If you do not select any schools/affiliations your project will be visible to all Career Launchers.
Completing this section is completely optional and can always be changed at any time so that your project. You are always able to filter applicants by schools/affiliations when deciding who to select for your project.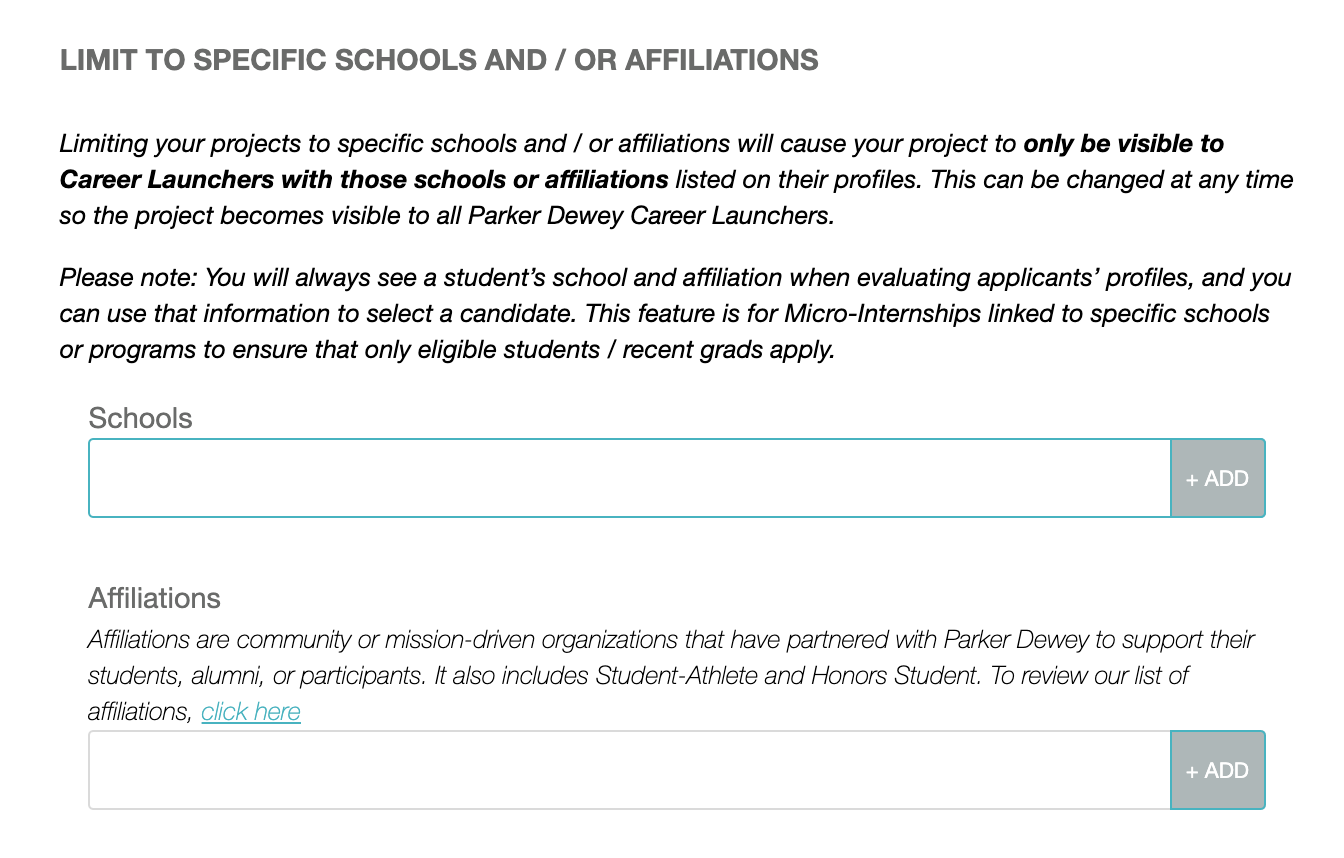 Add a Location for your project and determine if your project can be conducted remotely or onsite. If this project must take place onsite, be sure to include that as the location. Over 90% of Micro-Internships are conducted remotely.
Add Desired Skills that you are looking for such as software that the student would be expected to know/use to complete the project.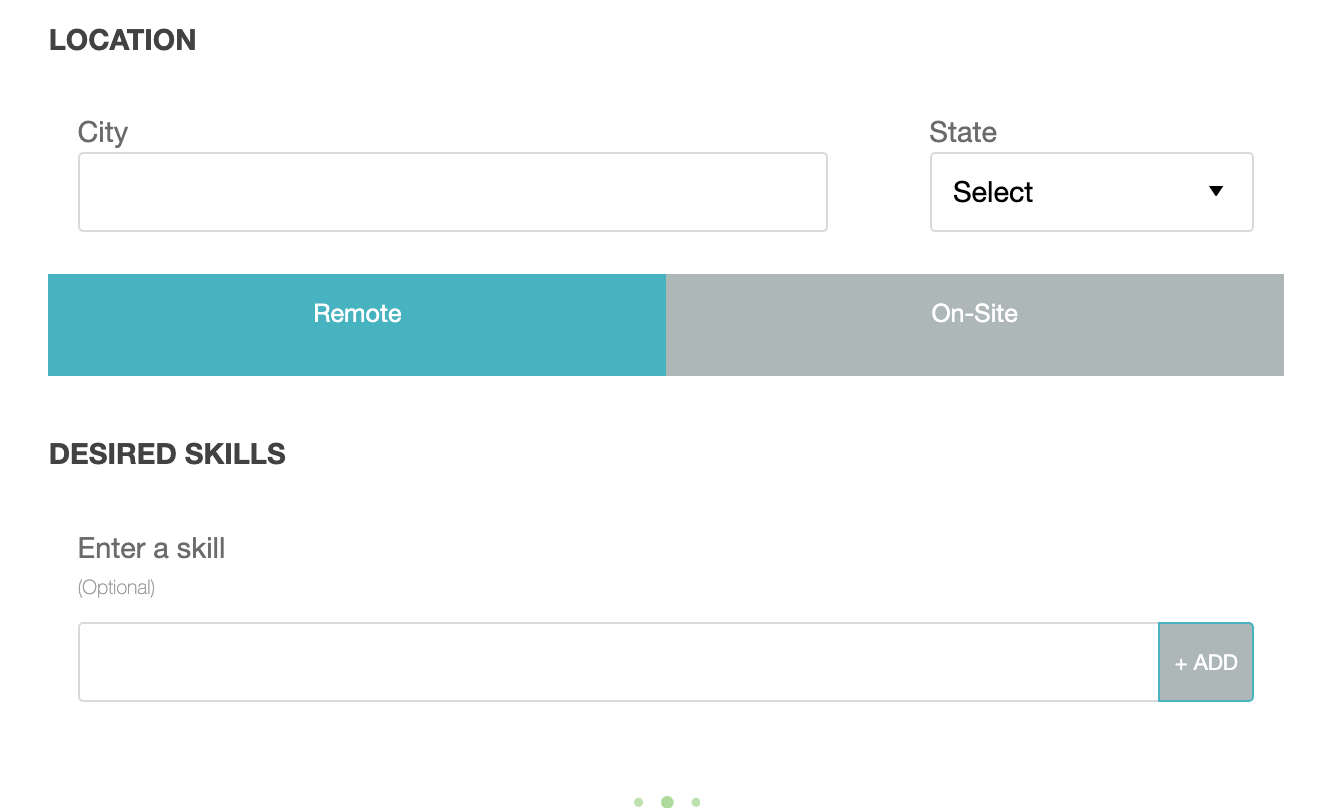 Finally, determine how many Career Launchers you need for your project and if you want to choose current students or recent graduates. You can always select more or fewer Career Launchers for your project. REMEMBER: The cost is PER Career Launcher.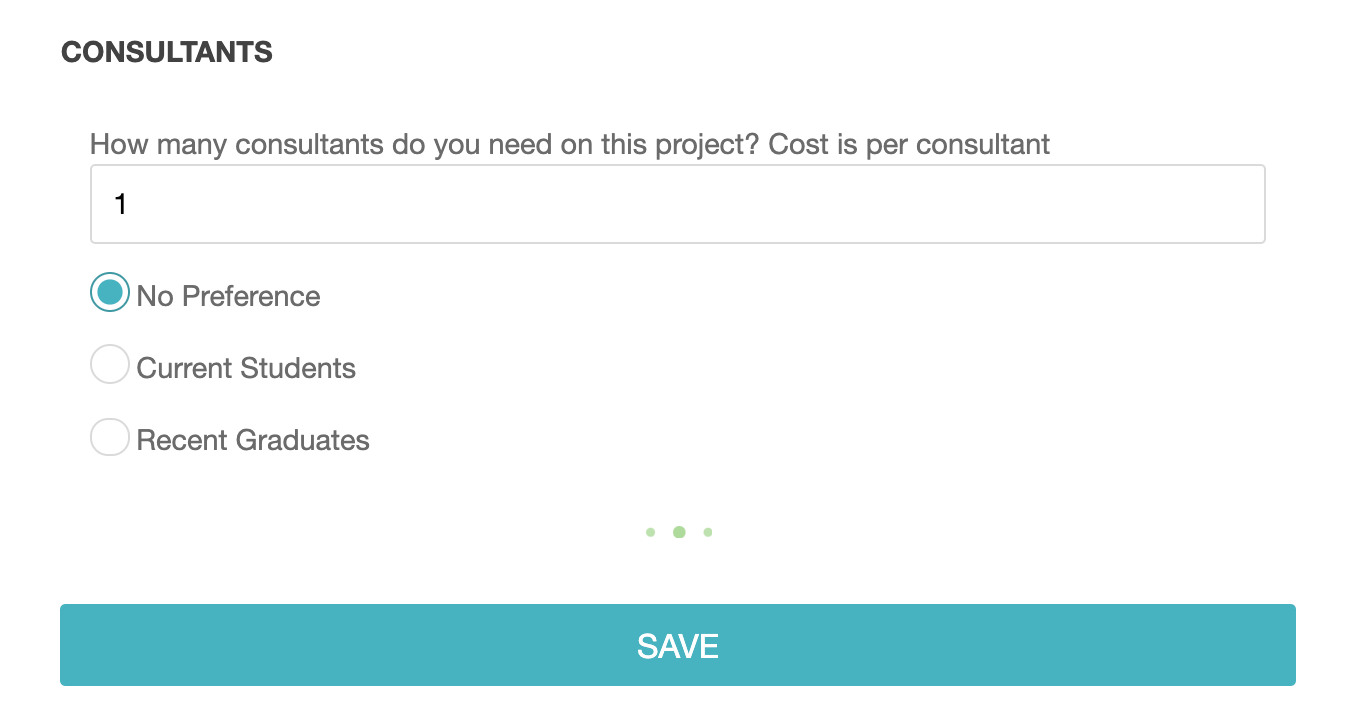 Finally, add some questions to your project so you can evaluate candidates.

Fill out some project info, add some questions, click post, and BAM your project is now live! Now that your project has been posted, click here to learn how to view your applicants.