How to view and approve a candidate
Now that your project is posted, it's time to view your applicants (once folks start to apply). From your dashboard, click on DETAILS on the bottom right of the project to open a dropdown window.

After clicking DETAILS, the following dropdown window will open.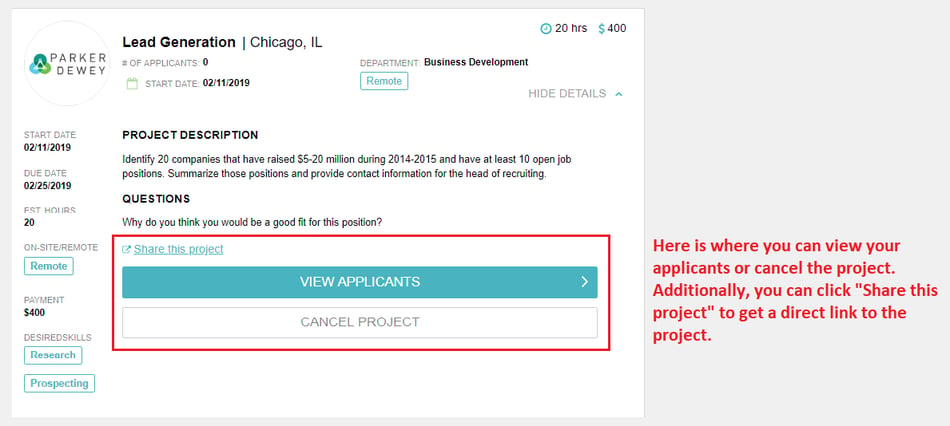 Click VIEW APPLICANTS and you'll be taken to a page where you can review who's applied.

Click DETAILS to see more information on the candidate and click APPROVE FOR THIS PROJECT when you are ready to make a selection.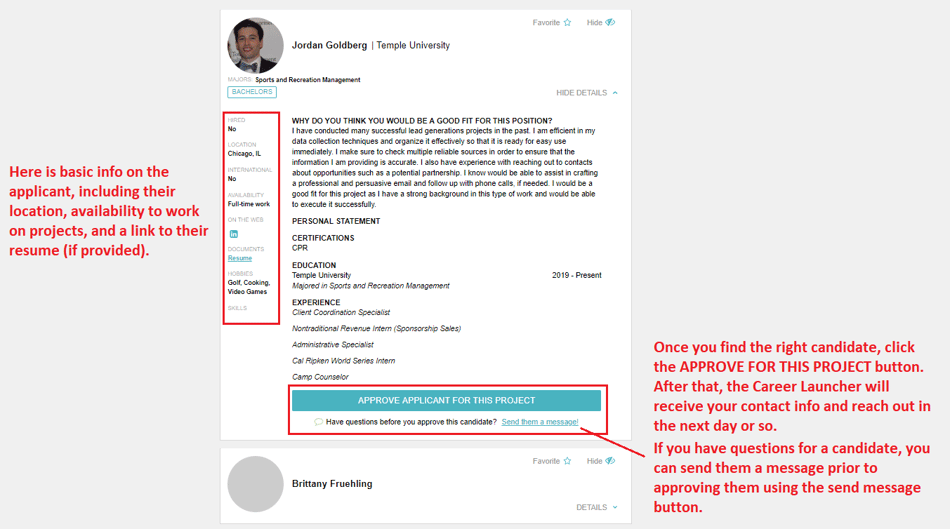 You've selected a candidate and they've finished the project, now what? Click here to learn how to close out your project.