How to sign-up to post Micro-Internships on Parker Dewey
Getting your company set up on Parker Dewey can be done in under 10 minutes! After navigating to our sign-up page, fill out the requested information and click CREATE MY ACCOUNT at the bottom.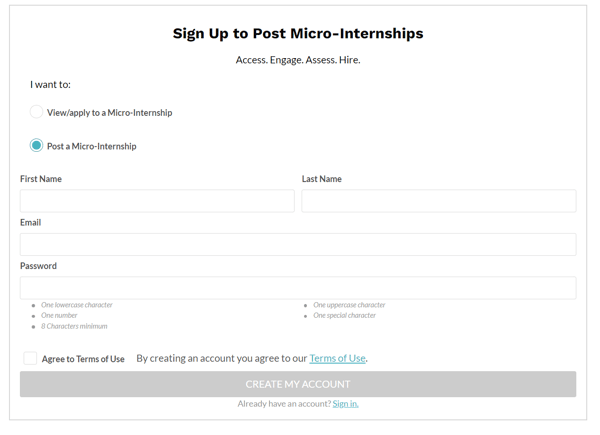 Once you're signed up, click here to see how to fill out your profile.