How to Use Micro-Internships to Access, Engage, Assess, and Hire Early-Career Candidates
This article will examine how to incorporate Micro-Internships into your existing campus recruiting strategy to hire top early-career talent.
Are you interested in an easy and efficient way to access, engage, assess, and hire the best early-career talent for your business? If so, incorporating Micro-Internships into your recruiting strategy is the answer. An estimated 500,000 to one million Americans work as interns annually.

Micro-Internships provide a unique opportunity for employers to connect with potential candidates through short-term, on-demand, professional projects. With Parker Dewey, the largest network of highly motivated college students and recent graduates, you can assess candidates' skills and qualifications and see how they work in your environment and whether they are a good fit for your company.
Fast facts about Micro-Internships
A.
A Micro-Internship is a short-term, on-demand, professional project. It's a shorter version of ​​an internship. Like an internship, Micro-Internships offer a meaningful professional learning experience and practical work related to a student's field of study or career interest. Since launching in 2016, Parker Dewey has defined Micro-Internships as: project-based, professional, paid opportunities for early-career talent.
Specifically, all Micro-Internships on Parker Dewey are:
Short-term: Unlike traditional internships, Micro-Internships can take place year-round, typically range from five to 40 hours of work, and are due between one week and one month after kickoff.
Paid: You determine the engagement cost—including project scope and deliverables. Beyond the cost of the engagement itself, there are no additional fees charged by Parker Dewey, even if you decide to hire someone for a traditional internship or full-time role off the platform. We love it when this happens!
Professional: Micro-Intern assignments are comparable to those typically given to skilled new hires—think conducting market research, performing financial analysis, assisting in lead generation, and crafting internal and external communication materials. Companies

partner with us

to provide services across various departments, industries, and organization sizes.
Flexible: Most clients request that the deliverable be submitted between one week and one month after a project kicks off. We recommend that clients unbundle larger projects into shorter, individual assignments for maximum flexibility and greater opportunity to work with a diverse array of Career Launchers.
A.
In the current highly technological society we live in, theory-based assessments are insufficient for early-career candidates to get a realistic sense of what they'd be doing in the role they're interviewing for, and employers are not able to assess candidates thoroughly. Micro-Internships are project-based precisely to remedy this matter. Project-based assessment and evaluation by employers allow for authentic assessment, and candidates can demonstrate how they problem-solve, apply their skills, and get a realistic idea of what the role they're auditioning for will entail.
A.
Parker Dewey Micro-Internships are paid to ensure they're accessible nationwide to college students from all backgrounds. Various college students can't afford to take on unpaid work, such as college student-athletes with rigorous training schedules, students with a full-time courseload, and students that work full-time. We believe it's time to end unpaid internships, and that time is also long overdue.
Parker Dewey's Career Launchers are talented early-career professionals eager to employ their skills and be an asset to your organization. These highly motivated college students and recent graduates are from universities across the nation, including Ivy League institutions, State Universities, Community Colleges, Historically Black Colleges and Universities (HBCUs), Hispanic Serving Institutions (HSIs), and technical schools. We believe pay is a universal marker of respect and that college students should be compensated for their work.
A.
Micro-Internships benefit organizations in two main ways: supporting increased productivity and creating pathways to professional careers. Micro-Internships help your team identify, attract, engage, and assess college students and recent grads for recruiting and talent acquisition. Parker Dewey Micro-Internships are designed to be inclusive, accessible, fair, and valuable for both candidates and employers.
In addition, Recruiters will find Micro-Internships to be:
Easy: Designed with busy professionals in mind, using Parker Dewey is simple as there are no HR or administrative burdens. Define what you need, set a price (typically $200-$600), and select the applicant who displays the skills, intellectual curiosity, and grit to get it done. We guarantee outcomes, manage payment to the Micro-Intern, and our entire network is under an NDA.
Effective: Short-term, paid, professional assignments that are similar to those given to new hires or interns, provide support to existing employees, allow candidates to develop and show off their skills, and help organizations to see candidates in action.
Scalable: Due to their short-term nature, Micro-Internships can be used year-round to find on-demand project support while simultaneously allowing you to engage and evaluate potential talent. Traditional internships limit how many candidates you can engage with and the types of candidates that can participate.
A.
Micro-Internships allow you to get on-demand support from highly motivated college students and recent grads. While many short-term tasks are essential, they may not be the best use of your time; Micro-Interns are excited to complete these assignments to demonstrate their skills and gain professional experience.
You'll have access to more than 50 Micro-Internship project templates when posting Micro-Internships. Our Client Success Team is available to assist with additional support in scoping and budgeting your project.
Micro-Internships are:
Versatile: Used by global corporations, small businesses, entrepreneurs, universities, non-profits, companies of all sizes, in all industries, and across all departments, including sales, marketing, technology, HR, and finance, and open to all college students and recent graduates regardless of major, school, or GPA.
Low-Risk: Provides an effective way for companies to audition talent before hiring without any temp-to-perm fees.
Valuable: Short-term, paid, professional assignments that are similar to those given to new hires, provide support to existing employees, and help organizations to see candidates in action.
Fair: Accessible opportunities for all college students and recent grads, regardless of other commitments that take place year-round.
A.
Experiential recruiting benefits both early-career candidates and employers as they get to know what it's like to work with each other. Candidates benefit immensely from experiential learning; benefits include:
Opportunities for creativity. Candidates will seek solutions to tasks through creative problem-solving, allowing employers to see them produce various results and solutions.
Accelerated learning. Problem-solving and decision-making through hands-on work help candidates learn job tasks quicker. Employers will benefit by seeing candidates' retention of information and responsibilities improve.
Future preparation. Experiential learning projects that are career-oriented and based on real-world activities allow candidates to develop and demonstrate their skills, aptitudes, and passions. At the same time, employees see where the candidate's talents can make the most significant impact in their organizations.
Using Micro-Internships to access candidates
It's no secret that finding qualified candidates can be a challenge. With 11.4 million open jobs in the United States, finding the best talent for your team can be an arduous and lengthy process. At a time when more jobs are available than people able to fill them, it's crucial to be proactive in your recruiting efforts. Traditional markers of a candidate's fit for roles don't work (i.e., academic degrees, personal referrals, GPA), and these arbitrary requirements cause recruiters and employers to overlook talented candidates.
One way to find top early-career talent is using Micro-Internships as a recruiting tool. Micro-Internships allow companies to connect with college students, recent graduates, and even those looking for a career change who do not yet have the experience to qualify for a higher-level position at a company. This increases the number of potential candidates you can access to find suitable hires for your organization.
Micro-Internships posted on Parker Dewey's network provide employers with access to highly-motivated college students and recent graduates who are seeking to gain professional experience while demonstrating their talent and skills as they launch their careers. From research universities to community colleges, our network provides employers with access to 11 million degree earners nationwide. Career Launchers hail from over 5,700 academic programs, including more than 500 partner colleges, universities, and non-profit associations nationwide.
Some of the key ways Micro-Internships help access early-career talent include:
Partnering with schools and universities
By partnering with schools and universities to offer Micro-Internships to students and recent graduates, the best and brightest students can be accessed. Typically, schools and universities have job boards exclusively for their students and graduates. Micro-Internships can be offered solely to students from specific academic institutions, or they can be open to all talent on Parker Dewey from schools nationwide to apply. Employers can access thousands of candidates who may be potential hires for their company.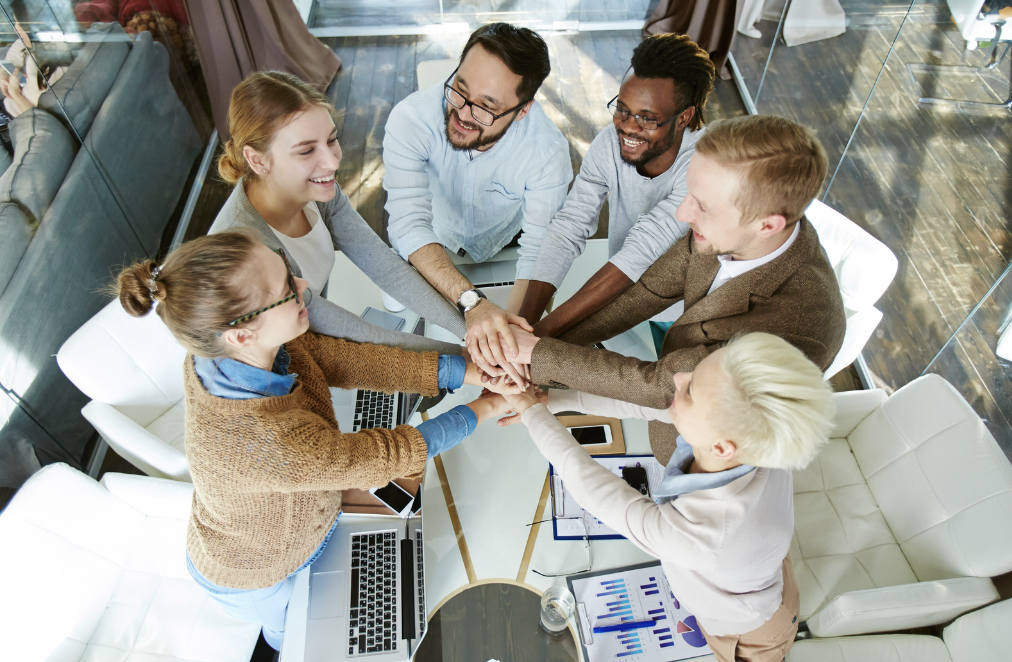 Community support/workforce development
Your Micro-Internships can be open to our nationwide network of college students to apply, or you can choose to hire college students from your alma mater, specific universities, states, etc. You have the option to support a specific community through targeted workforce development programs that'll provide professional work experience, and learning opportunities through short-term paid professional projects. For Micro-Internship project ideas, check out 18 Projects You Shouldn't Do (but an intern can)!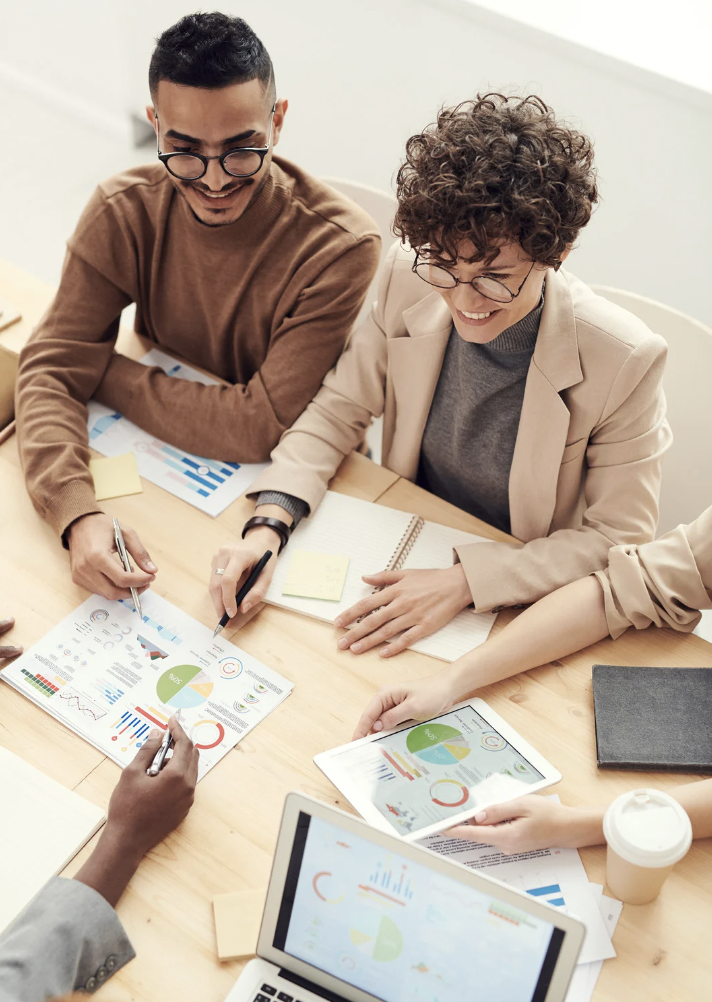 Diversity/equitable access or inclusion and accessibility
Micro-Internships are accessible opportunities for all college students and recent graduates, regardless of other commitments that take place year-round. These short-term, flexible, and paid projects make it easy for candidates to participate. In contrast, other traditional programs are limited by the number of opportunities they can offer and the talent they can attract.
Using Micro-Internships to engage candidates
Micro-Internships are a great way to engage and develop relationships with potential candidates.
Engaging and developing relationships with candidates will help you create a talent pipeline that'll make it easier to fill future job openings. In fact, 70% of companies end up offering interns a full-time position, and 80% of interns accept these offers.
Thanks to the real and professional work that takes place during project engagement, many employers have extended full-time offers to Micro-Interns that have worked on their projects, effectively reducing renege rates.
Using Micro-Internships to assess candidates
In addition to using Micro-Internships to engage and build relationships with potential candidates, they can also be used to assess a candidate's skill set. Have Micro-Interns work on projects they'd be working on if they were a full-time employee and evaluate how they perform.
It's important to note that Micro-Internships let the candidate assess employers, too - they get to see what it's like to work in an industry, on certain projects, and with a specific manager. It's beneficial for a candidate to say, "I think the company is interesting, but the manager's feedback confused me...I think I'd be better with someone that's more of a coach." Ultimately, giving candidates this opportunity to assess your culture, organization, and team leads to lower hiring costs, higher acceptance rates, and increased retention.
While a traditional internship may give you an insight into a candidate's communication and hard skills, it may take a while to formulate a solid opinion on a candidate's career readiness and if they're the right fit for your company. Micro-Internships allow you to quickly assess a candidate's technical and soft skills in a short time frame, making it a non-expensive candidate screening opportunity.
Fortunately, Micro-Internships are short-term, which helps avoid spending too much time on candidates that may not be the right fit and ultimately making a bad hire. As a single bad hire can cost companies an average of $14,900, you must take the time to assess candidates thoroughly. For early-career candidates, in particular, relying on resume screening and interviews doesn't show the full view of a candidate's current skills, on-the-job communication, or potential.
Keep in mind that employers will see Micro-Interns work in real-time and understand their skills and capabilities, which will showcase the candidate's potential. You can assess candidates through Micro-Internships based on the following;
Core skills

Communication, numeracy, and time management skills are vital to working in today's world. These skills are needed in any work environment. Therefore, assessing for some level of availability in these core skills is prudent.

Hard skills

Micro-Interns will possess specific abilities they can demonstrate in a measured way. These quantifiable skills, such as cloud computing, data mining, and mobile development, can be tested to prove one's ability to get the job done.
Potential

One of the most important things you'll want to assess is the Micro-Intern's potential. This includes their ability to learn new things and how coachable they are. Some Micro-Interns will have more extensive experience than others, but most are early-career professionals that have the potential to grow with your company.
Company culture fit

Within the assessment process, you'll also want to consider if the Micro-Intern is a good fit for your company culture. Seeing a Micro-Intern's values, work ethic, and how well they get along with co-workers will be highly informative. You'll see how a candidate learns during their Micro-Internship, how they respond to and implement feedback, and get a sense of what the candidate needs to be successful at your organization. Whether it's further coaching or more structure, you'll know whether that's something you can provide.
Work quality

While Micro-Interns are completing your projects, you'll want to assess the quality of their work. Pay close attention to things like accuracy, attention to detail, and how well they follow instructions. These are all crucial indicators of how they would do in a full-time position at your company.
Motivation

One of the most important things you'll want to assess in a Micro-Intern is their motivation. Their willingness to learn, how hard they're willing to work, and if they have a positive attitude toward new challenges. These qualities will help them succeed in any position.
Communication

Another essential skill to assess is a Micro-Intern's written and verbal communication. Assess how a Micro-Intern communicates with their co-workers, customers, and clients, and ask yourself if they're concise and effective when communicating.

Time management

Lastly, you'll want to assess a Micro-Intern's time management skills. Their ability to prioritize tasks, meet deadlines, and stay organized will give you an idea of how they would manage their day-to-day functions if hired for a full-time position.
The methods above will give you a thorough idea of a Micro-Intern's skills and abilities. This will help you to determine if they're a good fit for your company and if they have the potential to be hired for a full-time position.
Using Micro-Internships to hire and convert candidates
While the idea of a Micro-Internship may feel like extra work, the return on investment is worth it. Using Micro-Internships to your advantage, you can hire the best early-career candidates for your company. Ultimately, this will save you time and money by increasing retention and acceptance rates while reducing the cost of a bad hire and reneges. Here's how:
Lower the cost of recruiting

The process of recruiting can be costly, time-consuming, and stressful. Micro-Internships can lower recruiting costs as you will have worked with candidates early on, saving time and money in the long run. You won't have to spend as much time and money on advertising or recruiting campaigns. Instead, you can convert Micro-Interns to full-time employees and have a pool of top talent and an array of options.

Increase acceptance rates

When Micro-Internships are used to hire candidates, you build relationships with them from the start, increasing the acceptance rate regarding full-time job offers. Micro-Interns will already have a favorable opinion and experience with your company. In addition, by using Micro-Internships to hire candidates, you can ensure that you're only extending offers to qualified candidates.

Ensure expectations and roles are understood

Utilizing Micro-Internships to convert Micro-Interns allows you to set expectations early on, including defining their roles and responsibilities and what is expected of them. Doing this can avoid misunderstandings or miscommunications down the road, reducing the likelihood of them reneging.

Avoid making bad hires

Making a bad hire can be costly in terms of time and money

. Mico-Internships effectively reduce the risk of making a bad hire by engaging with candidates early on and assessing their skills and abilities. This will give you a better idea of whether or not they're a good fit for your company before extending them a full-time offer.

Retention

It's increasingly difficult to retain employees in a competitive job market. Fortunately, Micro-Interns thoroughly engage with employers and are exposed to the organization's culture, pay scale, flexibility, team, and potential growth opportunities, giving candidates a firm understanding of the organization. If an employer were to offer a Micro-Intern a full-time role, the chances of retaining that Micro-Intern once they're an employee is high.
Micro-Internships are an excellent investment, and Micro-Interns can become a valuable asset to your company, but only if you take the time to engage and manage them properly. You can use Micro-Internships to access, engage, assess, and hire top talent for your company. If you're not currently using Micro-Internships as part of your hiring strategy, now is a fantastic time to start.

For further reading, download our ebook, Beyond Interns, Temps, and Freelancers: How to Engage Students and Improve Entry-Level Hiring Outcomes.