Why is an internship handbook important?
If you have an internship program, it is vital to have an intern handbook not only for the intern but for the company as well. It provides the intern with a reference that can answer some of the questions that they might have during the internship, eliminating confusion.
When you have decided that you need an intern, you have to decide what type of internship you want to offer.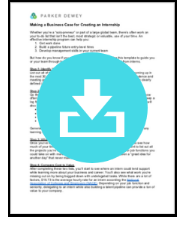 There are four types of internships:
Year-Round Internships are typically about 8 or 9 months (the length of an average school year), ranging from 10-30 hours of work each week.
Seasonal Internships are typically in the fall and summer and are about 3 months long, ranging from 10-20 hours of work each week.
Micro-Internships are very short intervals of time, typically ranging from 10-40 hours of work. They length of the work is determined by the project.
Virtual Internships can be short-term or long-term, everything is done through the phone or virtually.

Learn more about internships with Internships 101 for Employers

What must be included in an intern handbook?
There are fundamental items that belong in all intern handbooks: welcome/introductory page, history of company and/or mission statement, orientation, intern responsibilities and expectations, general information, policies intern evaluations, and frequently asked questions.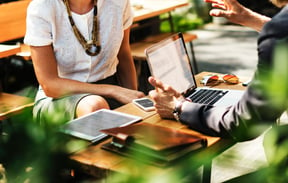 Welcome/Introductory Page
You always want to start the handbook with a welcome or introductory page from a business leader or owner of the company. It allows intern to get a feel of the company and receiving a welcome for someone in a high position offers congratulations and inspiration to interns on this new adventure.
History of Company/ Mission Statement
It's important to include a history of the company and/or a mission statement of the company so interns will gain a more in-depth perspective on what the company is about and what the company stands for.
Orientation
Orientation should be the intern's first day. The first week of the internship should really be the most interactive and hands-on with the interns. You should hold the orientation with all the interns if you can that way they will get to engage with each other. You could even consider having a joint session between the interns and entry-level hires/full-time hires if the content is a good match for both groups. This allows interns to feel that they are contributing professionals. If you have seasonal interns, where interns are starting the internship at different start dates, you should consider holding orientations the first day of each work week until all of the interns have come on board.
Make sure that interns are given a tour of the workplace. If your interns work onsite, you should give them working stations that have the proper tools they will need to succeed in their internship. Introduce interns to the employees that they will be working with and their supervisor(s). It may be beneficial at your company to have interns report to multiple supervisors. Stress any company terms that interns need to learn, consider giving handouts during orientation or add the terms to the intern handbook.
The whole point of orientation is to acclimate interns to the organization and its culture, give interns the run-down of the internship, and give them the foundational resources to succeed in the internship. Consider having employees or former interns give tips to the new interns so they can start the internship on the right foot.
If the internship is remote, make sure that you have all the proper information to contact your intern and the intern knows who they report to and has all the contact information that they need. Whether onsite or remote, make sure you should have check-in dates and deadlines with your intern to ensure that both of you stay informed and up-to-date on company projects. To get more ideas for orientation, look at Tips For Your Intern Orientation or at Starting and Maintaining A Successful Internship Office.
Intern Responsibilities & Expectations
It's important to include a job description for the intern to ensure that interns know what is expected of them. You may even want your interns to sign an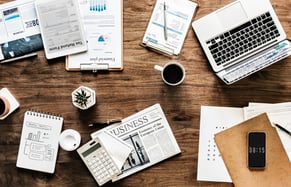 Internship Plan. The job description and an internship plan can later be used as a blueprint to determine what to critique during the interns' individual evaluations.
In this section, you may want to include the logistics of compensation for the intern whether that be monetary, stipend-based, academic credit, or unpaid. If there are any discounts or freebies that are perks to being an intern at your company would be great to include with the logistics. You can also include the compensation and discounts and freebies with the Frequently Asked Questions.

General Information
List hours, holidays, any days that employees and interns have off, and intern events. List the company dress policy or what constitutes as appropriate attire for your workplace, exceptions to the policy like casual Fridays, and what happens if there are violations to clothes policy.
Policies
This is the perfect place to list the ethical standards, intellectual property, equal opportunity, and workplace harassment policies of the company. If you deal with proprietary information, confidentiality and security policies are important to add. Interns do not always know what to do in certain situations. It's also important to tell interns their rights and responsibilities such as what to do in cases of grievances, liability claims, and any regulations for posting on social media depending on your company and its brand.
Intern Evaluations
It's always important that both parties find the internship beneficial. There should be exit procedures set in place such as a performance review or an exit interview. You can even have portfolio preparation if the internship is in the creative field. You should consider having an evaluation halfway through the internship for 3 reasons:
To give advice to interns if they are struggling with something
To ensure interns know what to do for the rest of the internship to make it as successful as they can for themselves
To make sure that managing of interns from the supervisors is effective for the interns. If there is a disconnect between intern and supervisor, make sure the interns have the best leadership for specific projects. Supervisors should consider reading the article What Type of Leader Are You? to learn more about how they lead.
During a performance review or exit interview is the best time to discuss or offer an intern an ongoing or full-time position at your company. You want to create the best internship you possibly can so you should allow the interns to reciprocate. Provide interns with a survey or interviews to give critique of the internship. In this section, you should also include the termination process and description of the last day of work for the intern. If you are ever wondering if your internship was successful, ask yourself these questions from our Internship Program Template:
Did having an intern help me use my time & skills better?
Did my intern produce work that helped further our organization's goals?
Did my staff or I develop our managerial skills?
Did we hire any of our interns for permanent or recurring positions?
Did our intern provide any insights that we would not have learned otherwise?
If the answer to most of these questions is "yes," then your internship program can be considered successful. You can also download our Internship Project Evaluation Scorecard to use as an evaluation tool.
Frequently Asked Questions (FAQ)
The frequently asked questions section is important for saving time. Your intern can easily look to this section when they are searching for answers and if it's not in there, then they can ask a employee or supervisor. Put general commonly asked question for any company like payroll questions but try to put as many minute questions that are specific to your company. For example, if your company uses I.D. badges to access the building. You would want to have a question addressing what to do if you misplace or lose your I.D. badge.
Some should-haves in an intern handbook, dependent on the type and extent of the internship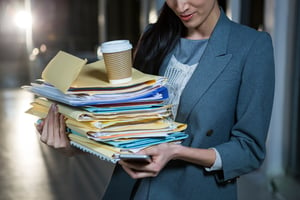 Some internship handbooks will need more than the basic entries above like internship resources.
If your company uses any company-wide software or tools, you should include basic information including how to access or login and who to contact for additional support or training. You may also want to include a company related glossary if your team uses specific terms or abbreviations that an intern would not be familiar with. To be more helpful to interns, you may want to include bus routes and parking options, if there isn't parking specifically designated to company employees. If interns are coming from out of state for the internship, you may want to provide travel arrangements and reimbursement and/or provide corporate housing or housing options in the area or relocation resources. In addition to these resources, if your company does background checks on interns, you want to explain the process and what is needed to complete the check. If you intend to give a full-time position to an intern at the end of the internship, consider if you want to have service credit. Service credit is allowing the time as an intern to be included in their time as an employee. When the intern starts as a full-time employee, it seen as a continuation rather than a new employee to the company so the hours you accumulated as an intern count towards time off.
Are Intern Handbooks Worth The Effort?
At the end of the day, writing all the material for your internship can seem overwhelming and tedious. It's best to be as clear and upfront as possible in your intern handbook. Having a Micro-Intern take on this project is one way to lessen the time burden on you and your team—you likely already have much of the content written and need assistance curating, editing, and formatting the document!
Remember too that internships don't just help interns gain experience in their chosen field but helps interns gain much needed soft skills as well. The Key Skills Employers Develop in Their Interns proves that interns' skills were "significantly higher in four domains—communication skills, initiative, teamwork, and analytical skills—at the end of the internship compared to the beginning of the internship." The largest change after the internship was communication, specifically in the areas concerning "communicating with a person in charge," "asserting my own opinion," and "expressing ideas and concepts clearly."
Take this content to go!
Complete the form below to access a downloadable template for creating an Internship Handbook.