Community-Designed Projects:
Connecting Community Ideas with Student Capabilities
The CoLab at the Lang Center (CoLab) funds students completing 10- or 20-hour remote projects designed by community-based organizations, activists, and/or projects for social change. This program, which will be piloted in 21-22, seeks to center community voices and put college resources to use in ways that are mutually beneficial to students and community partners. Community partners benefit from completed projects that might otherwise not be possible (though desired), and students benefit by the opportunity to apply their academic learning to real-world projects.
Community partners are invited to submit ideas for 10- or 20-hour projects. Below are a few sample projects that can be adapted to your particular requests, or you can propose your own project.
Please note that all projects will go through an approval process before being posted, and we cannot guarantee that students will apply to complete the project. We also kindly ask that community partners list no more than two projects at a time.
Please also note that if your project is approved, Swarthmore's Lang Center will be funding the project; your organization will not receive an invoice. For the project's cost, please input $125 for a 10-hour project or $250 for a 20-hour project. These amounts may be adjusted based on the program's guidelines and budget.
The CoLab Community-Designed Projects Program is powered by the Parker Dewey platform.
Complete this form to request assistance with your project or select from example projects below.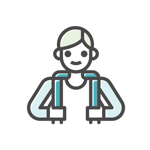 Step 1
Post your project using one of the templates above or create your own.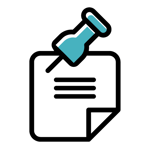 Step 2
Swarthmore students apply.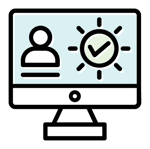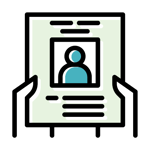 Step 4
Your project gets done; Swarthmore students gain valuable experience in engaged scholarship.
What is the CoLab?
The CoLab at the Lang Center (CoLab) is a community-led collaborative action space within the Lang Center for Civic and Social Responsibility. The mission of the CoLab is to foster community-led collaborative action with Swarthmore College's local and global community partners. We value ethical engagement, campus-community reciprocity, social justice and innovation, and shared responsibility.
For additional questions about the Community-Designed Project Program, please contact langcenter@swarthmore.edu.