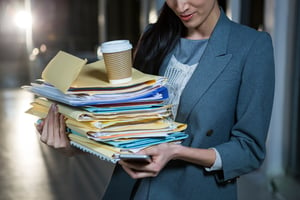 When setting up an internship program, one of the biggest questions to address is whether you should pay your interns. It's a tricky issue to navigate: On the one hand, most people aren't willing to work for free. In general, recruitment, retention, and performance will suffer if you don't pay your workers a fair market rate.
On the other hand, unpaid jobs are fairly common in the internship sector. Many college students work unpaid internships at some point; some consider it a rite of passage. One study found that 46% of college-student internships are unpaid. If your business is on a tight budget, or if you know that your competitors hire unpaid interns, it may be tempting to start an unpaid internship program.
In many situations, though, paying your interns is a good long-term investment. It's certainly true that interns get a lot out of a good internship, even without getting paid. But in the business world, the tide is increasingly turning against unpaid internships.
Why Should You Pay Your Interns?
There are several good reasons for this shift away from the unpaid intern model. The most obvious one is federal law. According to the US Department of Labor, all employees at for-profit businesses must be paid—and many interns may fit the Department's definition of an employee. Although every case must be assessed individually, in general the Department of Labor suggests that interns are employees if they do work that is primarily for the company's benefit, rather than for their own educational benefit. So, if you want to ensure that your intern adds value to the company's bottom line without running afoul of federal law, it's a good idea to pay him or her.
Of course, there are plenty of other reasons to pay your interns. Pay is a way to attract top talent: Just like candidates for permanent employment, internship candidates are more interested in positions that pay a fair market rate. That means you'll have more applicants to choose from—and more high-quality applicants—if you choose to pay your interns. And once you hire your paid interns, studies have shown that they are more likely to be happy in their positions than their peers working in unpaid intern roles. Happier, higher-quality interns produce better work!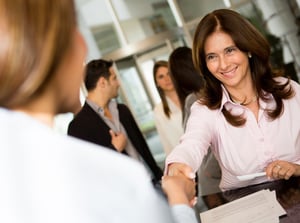 In fact, your paid intern's work might prove to be so good that you decide to hire him or her. One survey found that over 72 percent of paid interns at for-profit companies received job offers after the conclusion of their internships—compared to only 43 percent of their unpaid peers. That's a nearly 30-point gap!
Plus, paying your interns can improve your company reputation. With unemployment approaching record lows, employers need to find ways to stand out in order to recruit top-tier talent. After all, 75% of job seekers consider a company's reputation before deciding to apply for a job. Paying your interns is a way to cultivate a reputation as a good company to work for—after all, your paid interns will spread the word to their peers that your company values its employees' work.
There's also an equity argument for paying your interns. Some students from underprivileged backgrounds cannot afford to take an unpaid internship. First-generation college students and students of color are especially likely to struggle to afford an unpaid internship. Also, statistics show that more women than men work unpaid internships in college—meaning the gender pay gap starts before students have even graduated. At a time when more people than ever care about corporations' commitment to equality, unpaid internship programs can appear socially regressive and quite simply unfair.
Think about why you're hiring an intern. Perhaps you want to give back to the community. Or, you want a temporary employee who you can trust to do quality work. Maybe you want to find potential new hires. In all three of these cases, a paid intern is likely to be a better fit for you.
How Can a Paid Intern Help Your Company?
Unlike unpaid interns, whose work must be primarily educational, paid interns can take on a multitude of tasks that contribute to a business's bottom line. Interns can be especially useful when your permanent staff has a lot on its plate: a motivated intern can free up staff member's time by taking over entry-level work. That could include projects like content creation, social media reviews, data cleanup and competitor prospecting—all of which are popular tasks for Parker Dewey network of Career Launchers. For more ideas about the kind of tasks an intern can take off your plate, check out our list of 18 Projects You Shouldn't Do (but an intern can)!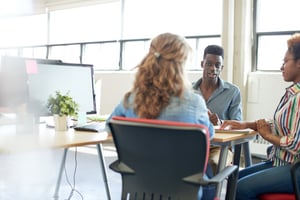 Hiring interns can also be a great way to develop future entry-level employees. Unlike a normal job interview, an internship shows you what the candidate would be like on the job, meaning you can make a more informed hiring decision. And that information goes both ways: a candidate who has interned with your company is better-equipped to decide whether the job is a good fit, meaning he or she may be less likely to leave the company within the first few years. Considering that a recent US Bureau of Labor Statistics report found that 55.3% of recent college graduates will leave their jobs in the first year, the reduced turnover associated with hiring interns is a major benefit!
Offering paid internships can also help you attract better entry-level employees. Remember that statistic that 72 percent of paid interns got received offers compared to only 43 percent of unpaid interns? Given the offer gap between paid and unpaid interns, it may be a good idea to pay your intern if you're hoping to hire him or her after the internship ends.
Lastly, an internship program can be a good way to develop your permanent employees' leadership skills. Putting an employee in charge of an intern gives him or her an opportunity to practice giving guidance, relaying feedback, and handling employee performance.
Affording an Intern
Of course, in a for-profit business, it's ultimately all about the bottom line. So, if the above information has convinced you that a paid internship program is right for your company, you may now be asking yourself, "Can I afford to pay my intern?"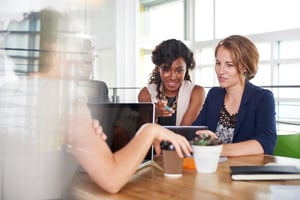 In a word, yes! There is a paid internship program to fit any budget, no matter how large or small.
Hiring an intern doesn't have to be expensive. In fact, interns are often very cost-effective! In 2018, the average wage of an intern at the bachelor's-degree level was $18.73 per hour, and many interns are paid the minimum wage in their employer's state. Plus, interns can work as many or as few hours as makes sense for your company's needs. In fact, you might find that the best option for your company is a Micro-Internship program, like the projects facilitated by Parker Dewey. Micro-Internships are a low-cost, high-reward way to get immediate help with your business needs and can even turn into an ongoing business relationship depending on the outcome of the project.
Lastly, don't forget the legal issues around unpaid internships. There have been several high-profile lawsuits where unpaid interns successfully made the case that they should have been paid—and won both back wages and legal costs. Paying your intern minimum wage is almost certainly cheaper than paying legal costs should she or he decide to sue.
Think of your intern's salary as an investment in the company. Given some guidance and a few thoughtful assignments, your intern should be able to contribute more than he or she costs.
Getting Started
Once you've decided whether or not to pay your intern, it's time to get your internship program underway!
Starting an internship program can be daunting. Luckily, we have all the information you need in order to get your internship program up and running. Parker Dewey's Internships 101 series covers topics ranging from making a business case for creating an internship to interviewing candidates to managing interns. We make it easy for you to get your internship program off the ground.
You might also consider using Micro-Internships, like those facilitated by Parker Dewey, in lieu of a traditional internship program. Micro-Internships are a quick and easy way to connect your business with highly-qualified Career Launchers. If you're looking to find immediate help with your business needs, improve your hiring outcomes, expand your talent pipeline, or improve your company's diversity, a Micro-Internship may be the right fit for you.
No matter what kind of internship program you decide to pursue, we wish you luck. A good intern can be an amazing asset to a company—may you hire only the best!

Learn more about internships with Internships 101 for Employers